Hello my friends!
After the huge success of my express baguettes without kneading, I thought it would be nice to give you a bread recipe made with leaven!
So here is my bread loaf.
I decided to post this recipe today to answer to Anita's challenge (on Instagram @sourdoughmania) !She just launched an ebook in english with 216 pages dedicated to leaven (levain) bread and all ways to make art with it! You'll learn how to shape breads, how to score, paint and so much more!  Anita makes such beautiful things, you should check it out! Besides, if you buy her ebook, you'll get 45 tutorial videos! And finally, for each ebook purchased, 1 euro is given to a fundation helping children in need. It's a lovely way to get something nice and do good for other. And with the code EMMA10, you'll get a 10% discount!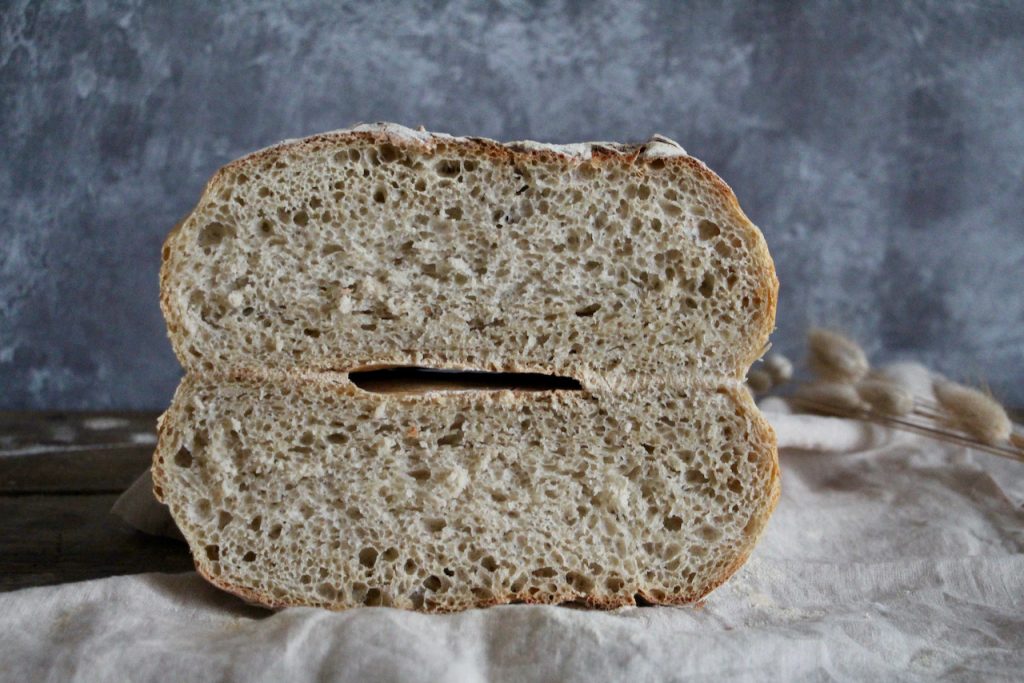 So give it a try!!
Let's see the recipe now, Chef!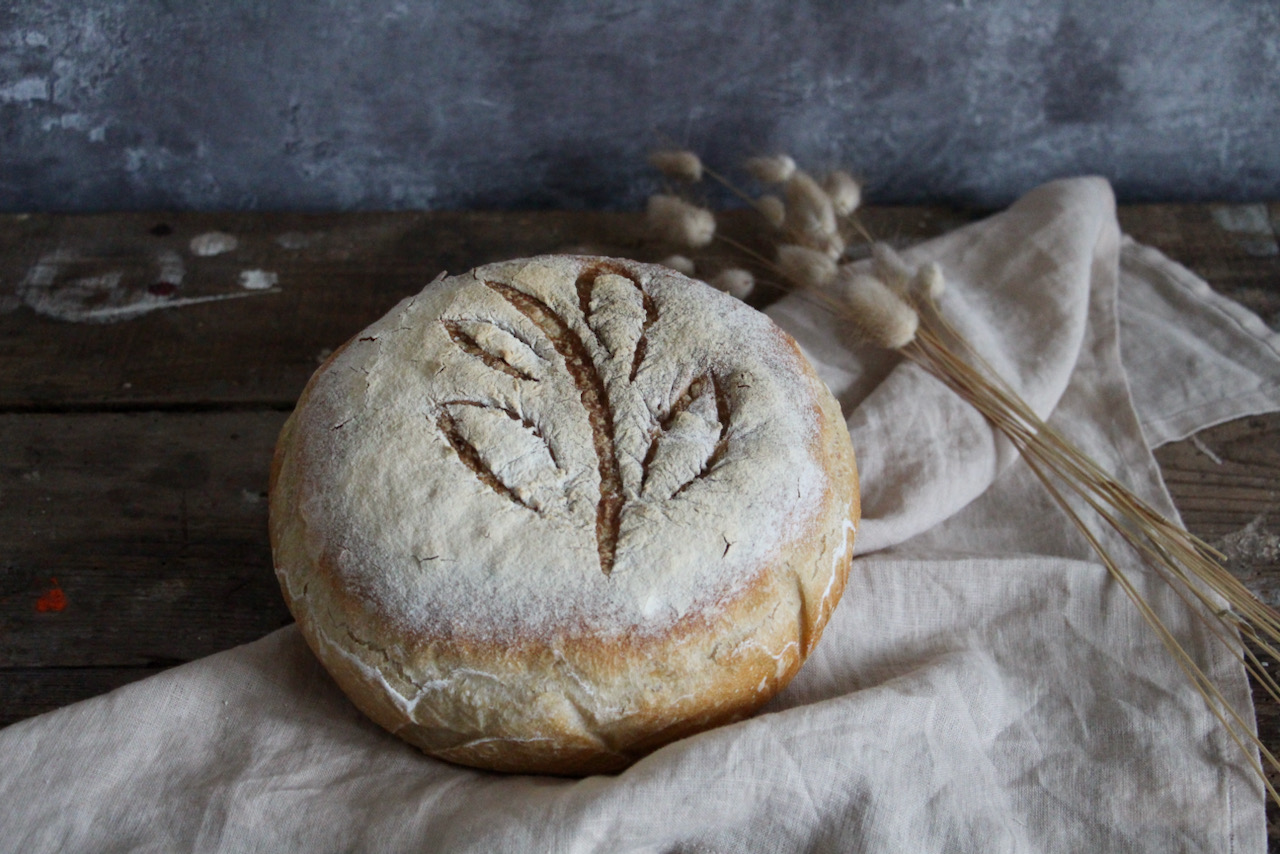 Print Recipe
Ingredients
500 g strong flour

100 g leaven

2 g dry yeast

10 g salt

320 g lukewarm water
Instructions
1
Pour all dry ingredients and leaven in your food processor bowl.
2
Start kneading at low speed while pouring water little by little.
3
Increase speed to medium and keep on kneading until you get a dough that stays together.
4
Leave to rest for 30 minutes and knead again for 2 minutes.
5
Cover with a humid linen and let rise for 2h30/3h.
6
Flour your working plan and pour the risen dough.
7
Work the dough and shape it into a ball.
8
Place in a 24 cm cast iron cocotte covered with baking paper.
10
Preheat your oven at 230 C / 445 F degrees with a tray at the bottom.
11
Spread a bit of flour and score your dough if you want to make a decor.
12
Place in the oven, pour 1/2 cup of water on the tray at the bottom of the oven and cook for 30 minutes.