Hello my food lovers!
Today I will introduce a delicious winter dessert: my blueberry cheesecake. A surprisingly light dessert, with both acidity and sweetness. A true delight!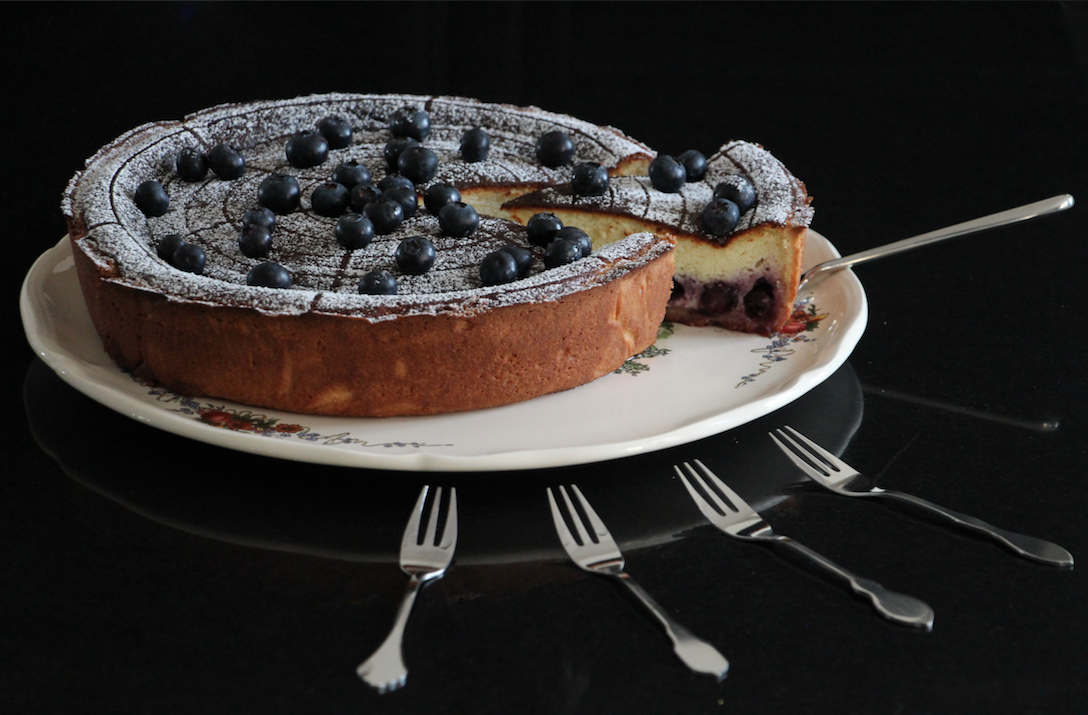 It is a recipe inspired from my cheesecake recipe that I already shared with you. Adding blueberries brings a slight acid taste that changes everything!!
You will love this blueberry cheesecake with a blueberry sauce. In order to do so, I suggest that you simply adapt my strawberry and raspberry sauce by replacing the strawberries and raspberries by blueberries, as easy as that…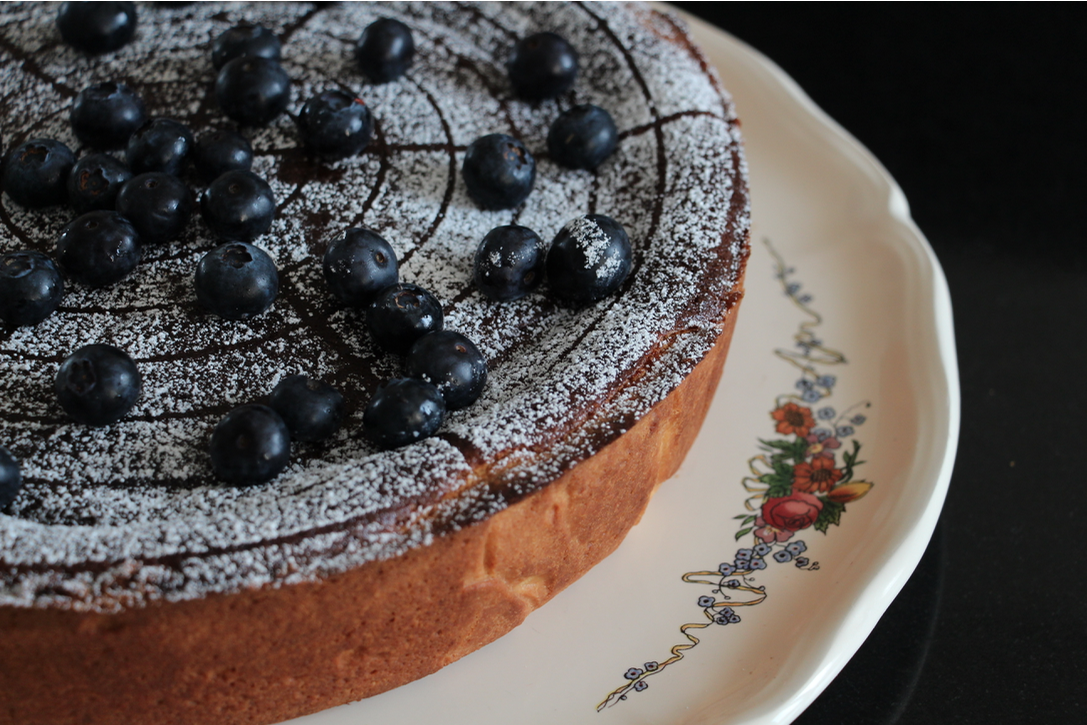 This rather light dessert will be delicious after a good meal. I could bet that your guests will be surprised!!
And for the perfect making, I recommend to bake my shortbread pastry. It will help with the right texture : crunchy and firm.
No more talking. The recipe, Chef!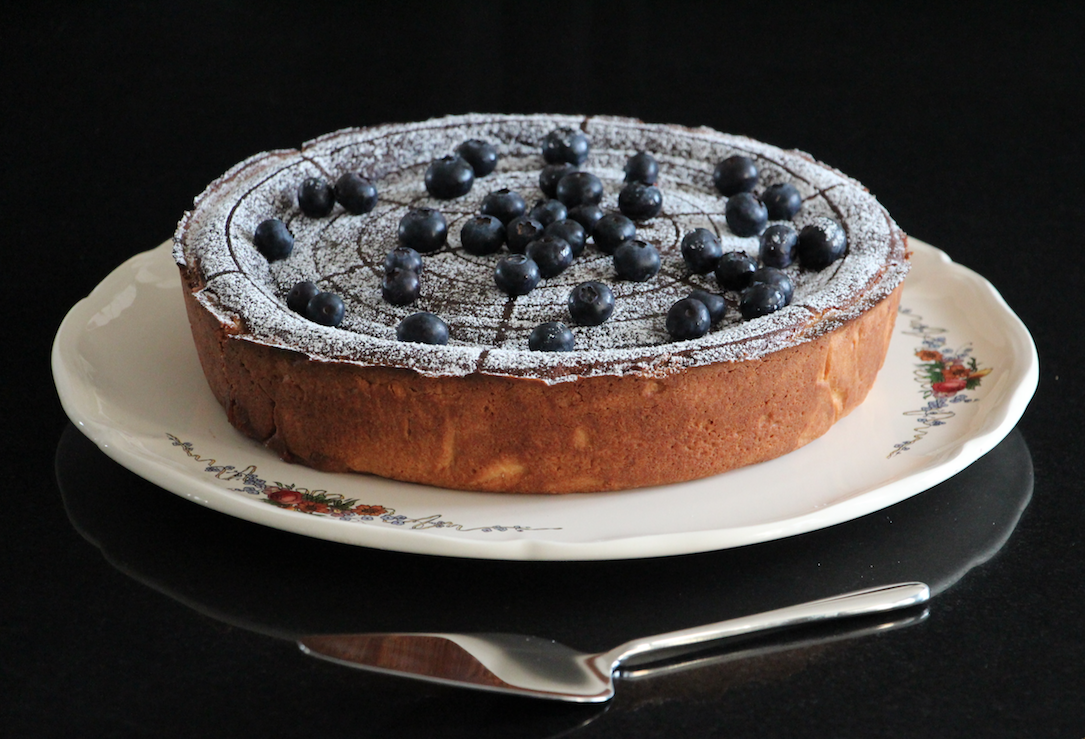 Print Recipe
Ingredients
300 g pastry

600 g smooth cream cheese

15 cl cream

4 eggs

200 g blueberries

30 g almond powder

60 g starch (or flour if you don't have starch)

225 g sugar

1 bag of vanilla sugar (approx 10 g)

Iced sugar
Instructions
1
Preheat your oven at 210 degrees.
2
In a large bowl, put the smooth cream cheese, the cream, the egg yolks, the sugar, the vanilla sugar and the starch. Mix.
3
Whip the egg whites fermly.
4
Add the egg whites with a spatula to the cream cheese mixture.
5
Spread your pastry with a generous thickness and put it in your mold.
6
Spread the almond powder and put the blueberries.
7
Pour the cream cheese mixture on the blueberries.
9
After 45 minutes, turn off your oven, open the door and leave the cake inside for a few minutes.
10
Then, let it cool down at room temperature for 20 minutes before unmolding.
11
When it has cooled down, spread with iced sugar.
Notes
I do not recommend to have frozen blueberries since they will loose water during baking and your pastry will suffer ...