Hello my friends!
It's holiday season, let's go to New-York!!
Do you want to try a delicious New-York cheesecake?
Let's see the recipe, Chef!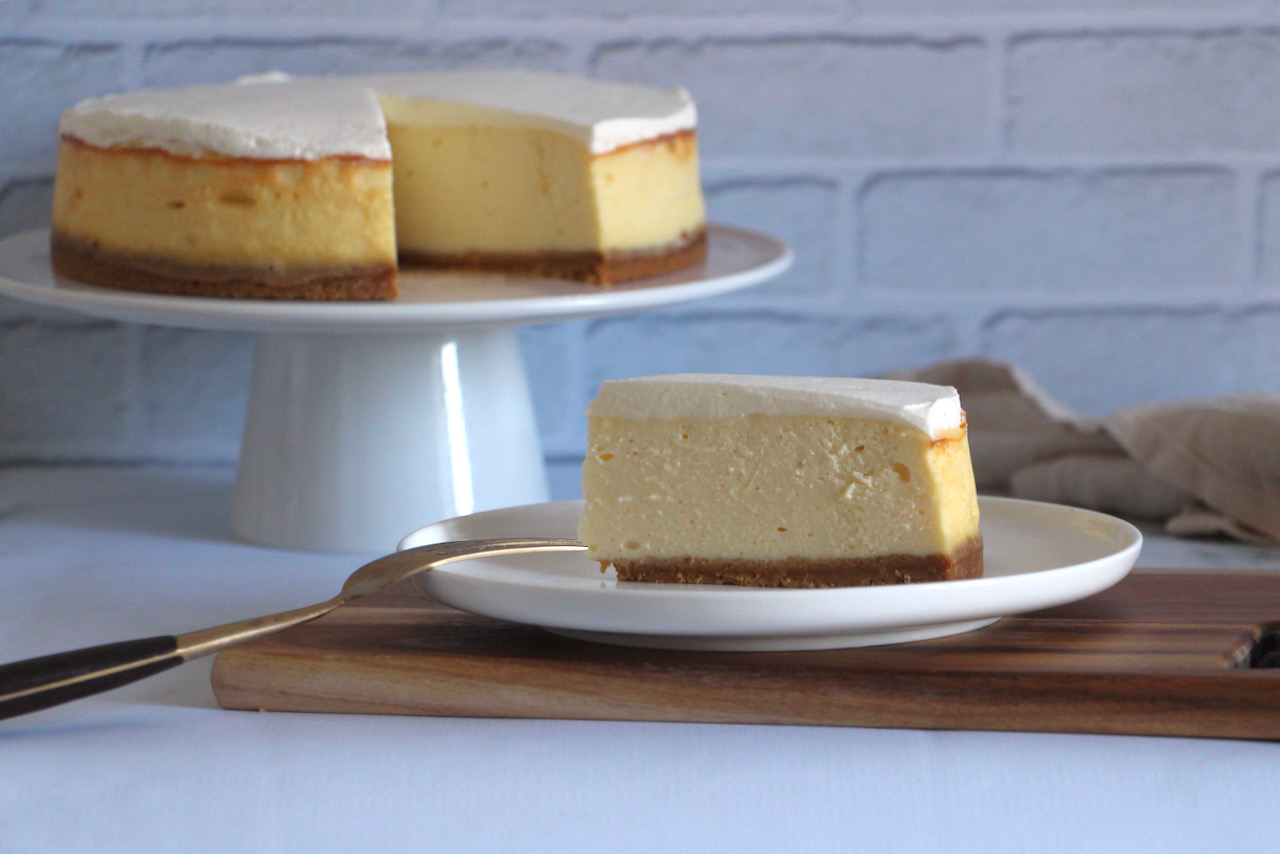 Print Recipe
Ingredients
Crust

70 g butter

140 g Graham Crackers

1 tbsp sugar

Filling

650 g cream cheese

150 g sugar

2 tbsp flour

1 tsp vanilla extract

1 small lemon zest

1 tsp lemon juice

2 large eggs

1 egg yolk

150 g sour cream
Instructions
1
Preheat your oven at 180 C / 355 F degrees.
2
Melt the butter, then add the crushed biscuits and sugar. Combine.
3
Pour your mold, flatten the surface with a spatula and bake for 10 minutes.
4
Let the dough cool still in its mold on a cooling rack while you prepare the rest of the recipe.
5
Preheat your oven at 200 C / 390 F degrees.
6
Pour the cream cheese in your bowl and whisk until you get a smooth texture.
9
Pour the lemon zest, lemon juice and vanilla extract. Add one egg and whisk until smooth.
10
Add the second egg and whisk. Then add the egg yolk and whisk again until smooth.
11
Finally add the sour cream and mix gently with a spatula until homogeneous and smooth.
12
Pour the filling into the mold.
14
After that, lower the oven temperature to 120 C / 250 F degrees and bake for 40 minutes.
15
When time is up, turn off the oven and leave the cheesecake inside for one hour.
16
Unmold and set aside in your fridge for a few hours (or a night).
17
Serve with fruit sauce or fresh fruits and chantilly cream.